Have a drink with: William Randolph Hearst
"…an especially dangerous specimen of the class."
Ask him: How'd you like Citizen Kane?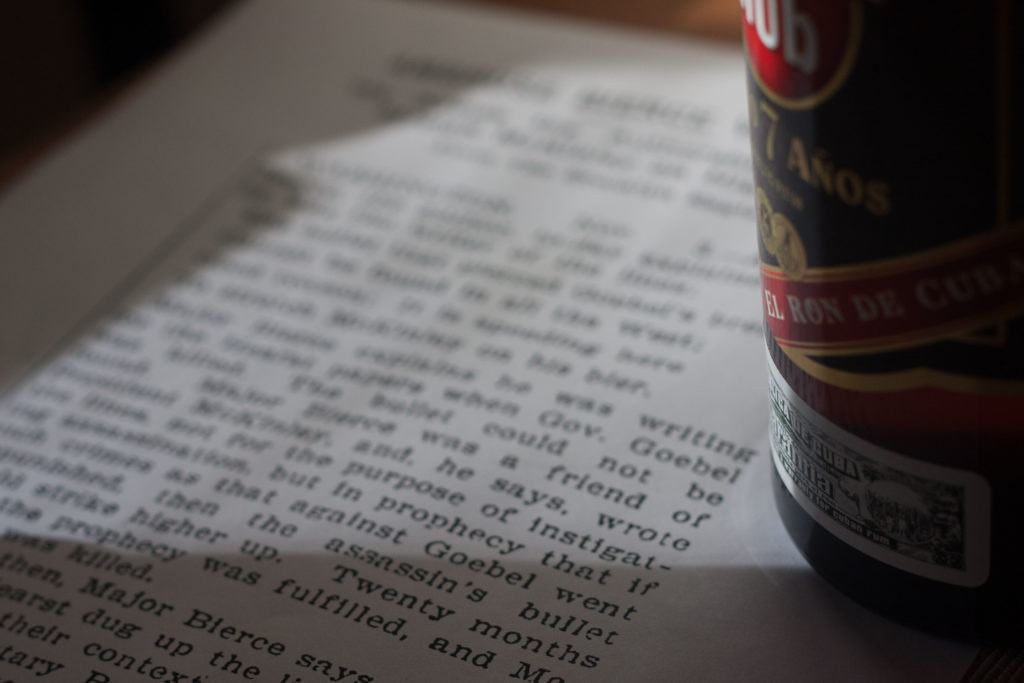 Kentucky's William Goebel, who has the unfortunate distinction of being America's only governor to be assassinated in office, was shot by an unknown gunman in January 1900 during the recount of his own contested election. The author and satirist Ambrose Bierce tactlessly commented in the New York Evening Journal:
The bullet that pierced Goebel's breast
Can not be found in all the West;
Good reason, it is speeding here
To stretch McKinley on his bier.
Bierce was at the time a columnist for William Randolph Hearst's Examiner, and neither was his employer was any fan of President McKinley's; one of the Hearst papers famously ran an anonymous column in 1901 urging that "If bad institutions and bad men can be got rid of only by killing, then the killing must be done."
Suffice it to say that when the anarchist Leon Czolgosz shot President William McKinley at the Pan-American Exposition in Buffalo, New York in September 1901, folks remembered what they'd read in the paper.