Have a drink with: Marie Tussaud
Utility, amusement, severed heads.
Ask her about: working motherhood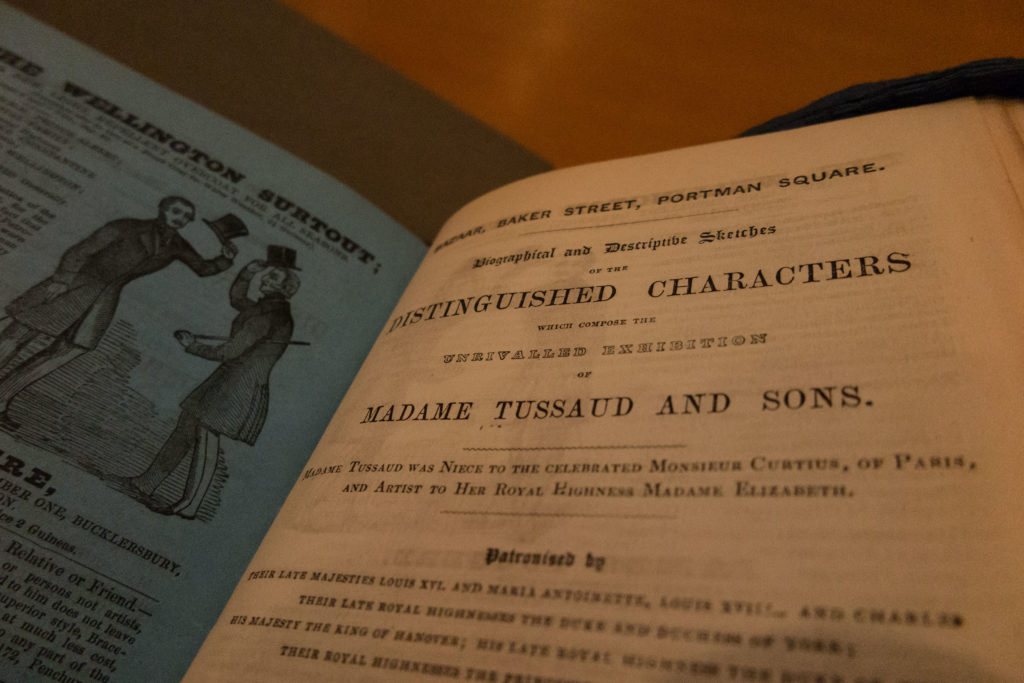 Looking forward to Halloween, I'm at Atlas Obscura today writing about Madame Marie Tussaud, the 19th century entertainer and artist who got her start making death masks of decapitated French revolutionaries. Marie left France at forty years old, with her toddler and a bag of wax heads in tow, ready to bet on a new life (one that did not include her husband, who she'd as soon have smacked with a two-by-four). She knew that the public loved two things – royal tabloid news and bloody Victorian crime – and she gladly obliged with newer and better attractions every year, parading a collection of wax notables around England and Scotland for twenty years before settling in a sprawling London gallery. She died in 1850 with credit for Britain's most popular tourist attraction, an institution that in intervening years has given rise to a collection of two dozen global wax museums.
Click over to Atlas Obscura to read the whole story. Meanwhile…