Have a drink with: Astronauts Charlie Brown & Snoopy
Just don't ask about kicking a football in zero-G.
Ask them about: getting America in the mood to fly again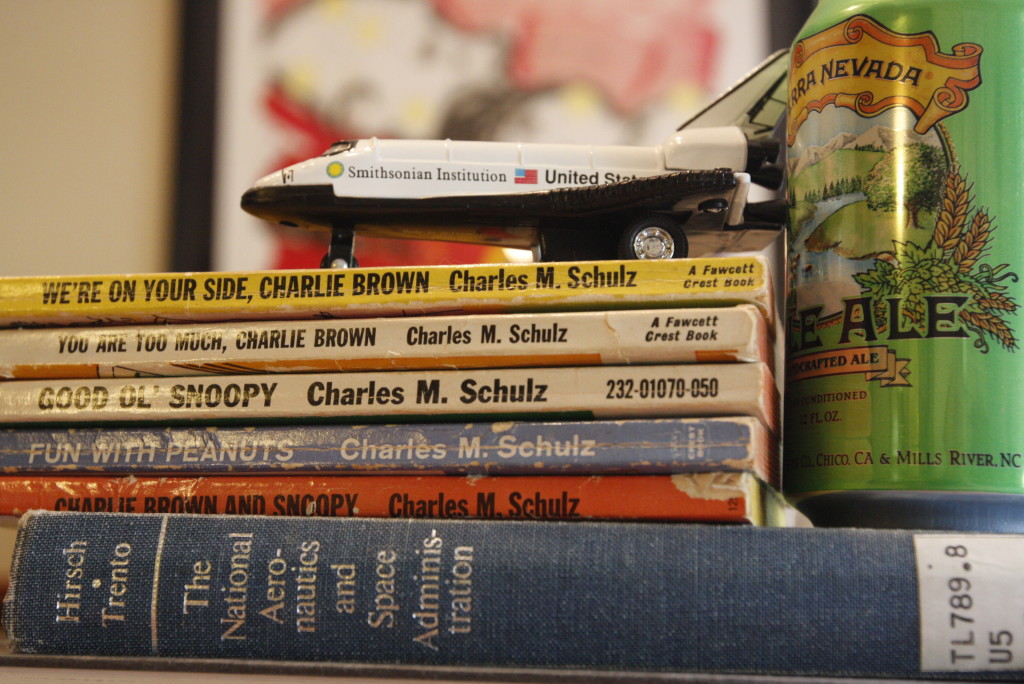 I've got space on the brain.  There's New Horizons doing its Pluto drive-by, and my toddler running around with a plastic pail on her head insisting she's going into orbit, and a Discovery documentary on TV that convinces me of nothing so much as the plain audacity of the early space program: basically a handful of men trusting to fate whilst strapping themselves to a giant directional bomb.
I am perpetually amazed with spaceflight but also terrified, since I like many others of my age group watched Challenger explode on live television in my elementary-school classroom. In the Challenger accident, NASA lost astronauts for the first time since the Apollo 1 fire of the late 1960's, in which three astronauts were killed in a launchpad test of their vehicle. In coping with the deep personal, social and institutional trauma of both accidents, NASA went through a very similar process of examination and rebuilding, but that isn't where the similarities end.  In preparing for the return to manned spaceflight, NASA had some trusty allies: a boy and his beagle.