Have a drink with: Sarah Winchester
40BR, 30BA; move-in ready!
Ask her about: Extreme Home Makeover, Spectral Edition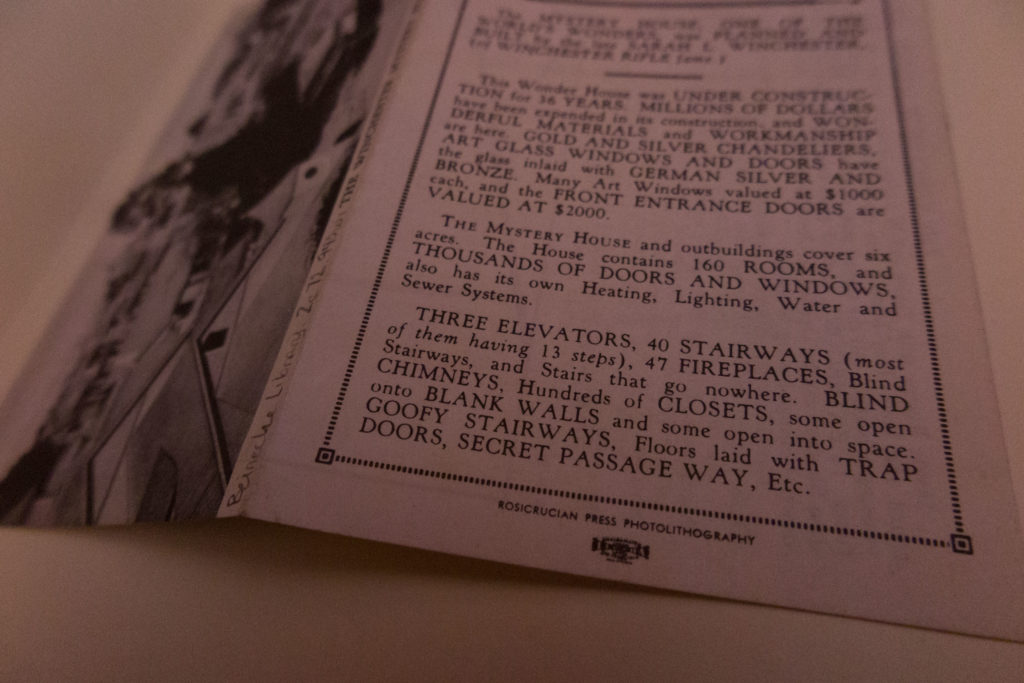 You'd be forgiven for thinking that the star of the recent suspense film Winchester is Helen Mirren. She is, after all, a certified badass; a superb actress; and well kitted out for the job in a dour stare and a dramatic swath of black Victorian lace.
In fact, though, the star of the film is a house, purportedly as haunted in reality as it is on film. The Winchester Mystery House, as it's popularly known, is a 160-room Queen Anne-style mansion in modern-day Silicon Valley, created by the real-life version of Mirren's character Sarah Winchester. And as a 1940s tourism brochure points out, "The World's Largest, Oddest Dwelling" is not your typical real estate listing.

So why spend more than three decades building an ooky, nonsensical Queen Anne monstrosity, albeit one with very nice amenities? If you believe the legend, it's because Sarah Winchester was trying to manage a tenant roster of very unhappy ghosts.