Have a drink with: Jenny Lind
The one and only Swedish Nightingale
Ask her about: The hot concert tour of 1850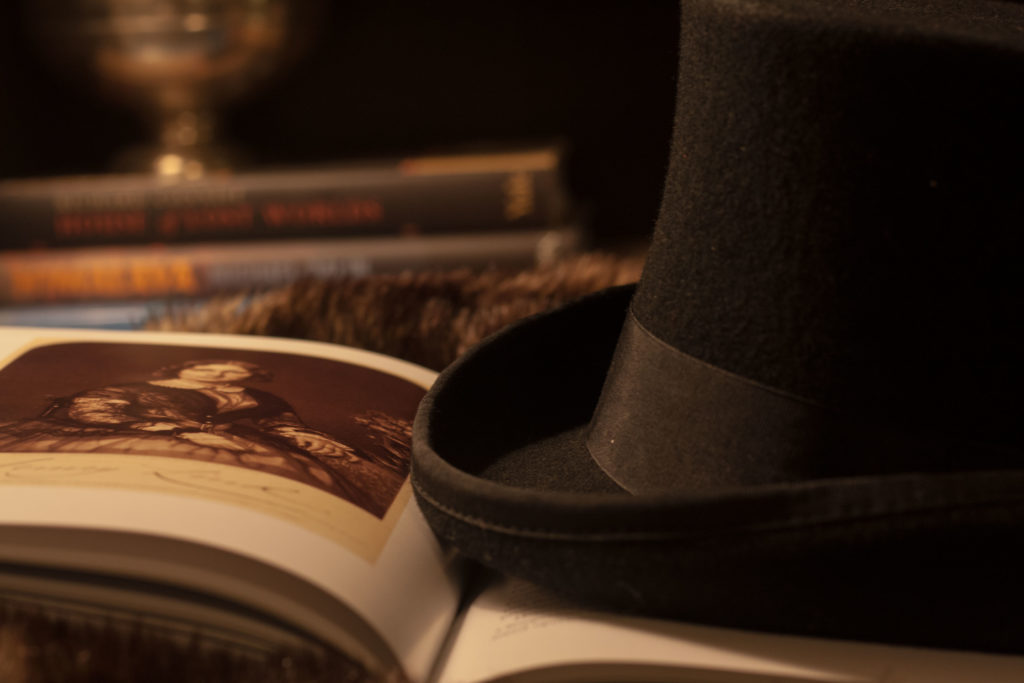 The Greatest Showman, a movie musical about the life and legend of P.T. Barnum, is a colorful, kinetic romp through the most recognizable part of Barnum's entertainment oeuvre, with Hugh Jackman at the fore in ringmaster's tails and gold-capped boots. And while the musical admirably captures Barnum's unparalleled capacity for expansive joy and puckish innovation, it does so by taking some Jumbo-sized liberties with the real version of events (though, frankly, what's more Barnum than taking a good story and embellishing the hell out of it?)
Insofar as the movie pivots on the suggestion that Barnum and his star, the Swedish opera singer Jenny Lind, had the hots for each other, that one is right out: I'm over at Vanity Fair explaining why.
Fun Facts:
Jenny Lind appealed to just about everyone, regardless of class, age, station or gender and received rave reviews up and down the path of her American tour, which began in New York, headed as far south as Havana and came back up the Mississippi River valley again. President Millard Fillmore attended her Washington shows, which were a success despite the theater (constructed specifically for her appearance) being only half-finished. Not everyone was so blindly enthralled, though: Walt Whitman, for one, grumbled that Lind was "strangely overpraised."
In the middle 1840s both Barnum and Jenny Lind were performing in Europe to great acclaim, she on the opera circuit and he with General Tom Thumb, but they never crossed paths – that is, unless you count inside Madame Tussaud's famous wax museum, which featured wax likenesses of both Miss Lind and the General, listing them on the same page of the guidebook. (Mr. Macready, of Astor Place Riot fame, was there too…)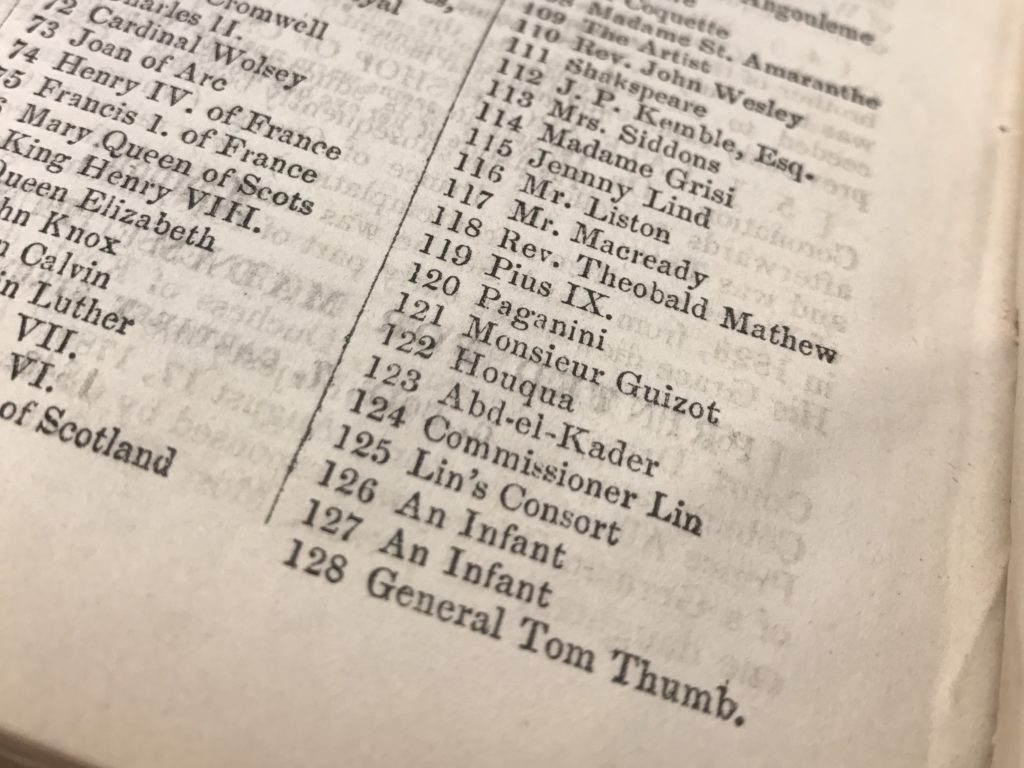 By the time Lind's ship left for America, Barnum had achieved an incredible feat of advance press. Lind was by then so eagerly anticipated in the United States that she had that hallmark of celebrity, a creepy stalker. On August 1, 1923, the Brooklyn Daily Eagle retold the story of a gentleman who spent the pre-arrival period pacing the gangplank asking about Jenny Lind, with his only luggage one pair of dirty underwear tucked under his arm.
Friends cautioned Lind against Barnum's reputation for humbug, but she was confident enough in herself and the quality of her performance to not worry about being overtaken or being portrayed for something she wasn't. Barnum did express some chagrin that, as the tour went on and continued to profit handsomely, Lind's entourage tried to put ideas in her head that he was no better than a cheap showman, and she a star who could do better on her own. Put a few bucks in people's hands, Barnum thought, and suddenly they had opinions.
Poor Hans Christian Andersen was in sloppy love with Lind, to no avail. Great-great-granddaughter and biographer Sarah Jenny Dunsmure explains that Jenny considered him "always a brother to her and she could never be anything but a sister." Andersen, chastened, nonetheless made two admiring nods to Lind in his 1843 New Fairy Tales: The Nightingale, in which a grand emperor is enthralled with a jeweled bird, but can only be saved from death by the singing of an unassuming brown nightingale; and The Ugly Duckling, in which an awkward young cygnet, relentlessly abused by the barnyard masses, emerges from a lonely and hopeless childhood into grand, lovely dignity.
Historians have suggested that Lind's close friendship with Felix Mendelssohn was something more, pointing to rumored correspondence in which the composer asked Lind to elope with him and threatened suicide if she did not return his overtures, but Lind's response is unknown and presumed to have been refusal.
Additional Reading:
Sarah Jenny Dunsmure, Jenny Lind: The Story of the Swedish Nightingale (2015)
W. Porter Ware & Thaddeus C. Lockard, Jr., P. T. Barnum Presents Jenny Lind: The American Tour of the Swedish Nightingale (1980)
The New York Tribune, September 12, 1850