Have a drink with: The Winter Olympics
Faster, higher, stronger, colder.
Ask about: Being young and full of sin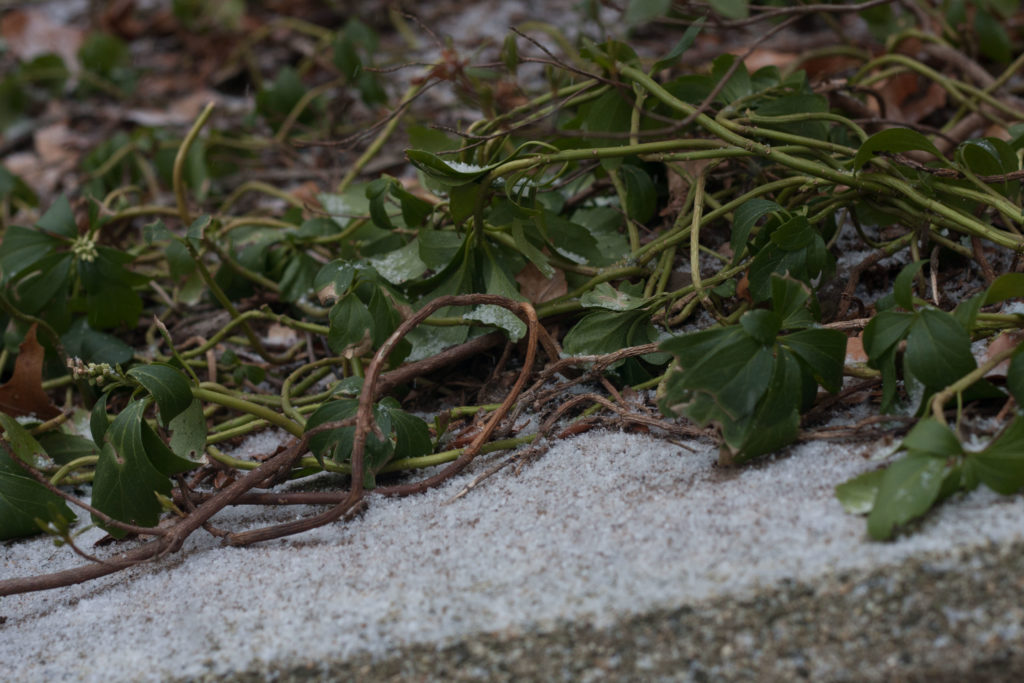 Although technically the Olympic Games have been going on since centuries B.C.E., the modern Games as we now know them began in 1896, with the competition of 241 athletes in traditional track-and-field events, wrestling, gymnastics, shooting and the like in Athens, Greece.
The Winter Games, however, are a comparatively recent addition, and did not first occur until very recently, historically speaking, in 1924 (there's even film!). And there was at least one person who was not happy about it AT ALL, which you can read all about in an edition of the Brooklyn Daily Eagle published ninety-four years ago today: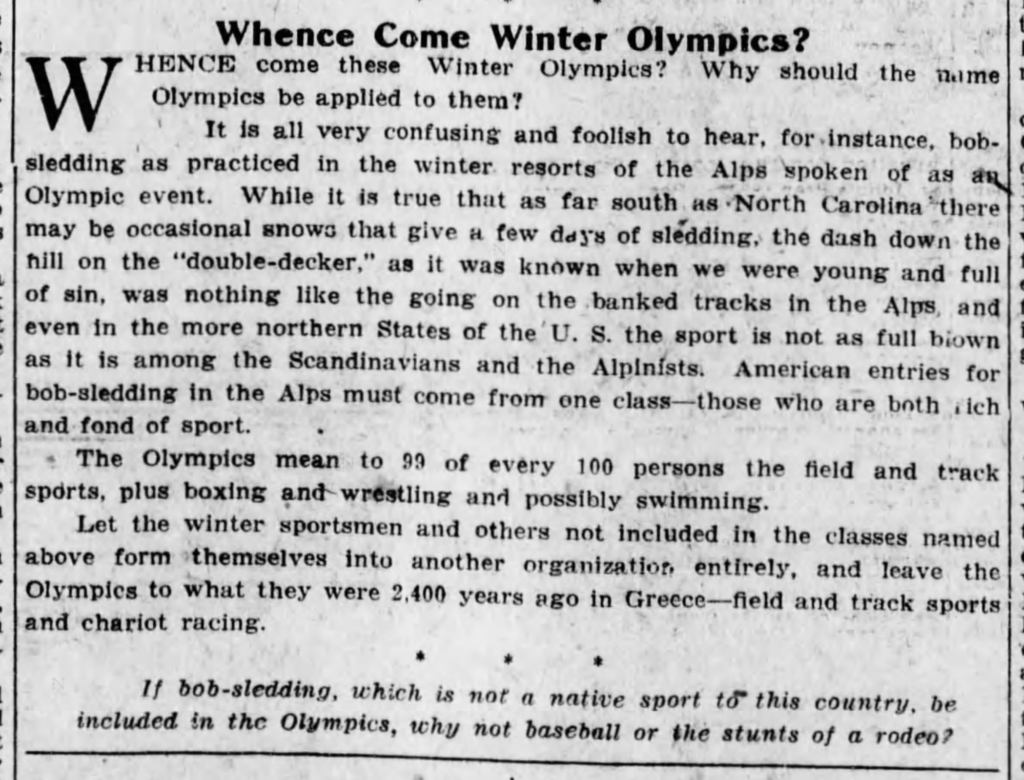 To be fair, this unknown author seems to be less offended by the prospect of winter Games than the fact that Americans will not be a flat-out lock to win them, because how could anyone from a non-alpine country possibly field a bobsled team?
Fun Facts:
Canada beat the United States in the first Winter Olympic hockey final, 6-1.
The IOC has wonderful photographs of the inaugural Olympic ski jumping event, held at the foot of a French Alpine glacier in Chamonix – Mont Blanc, where the first winter games were held. The longest jump recorded at that event was 50 meters (the current record is 253.5 meters, and you can watch this happen, complete with suitably gobsmacked Norwegian commentary).
Rainy weather in Chamonix nearly derailed the start of the Games, as the Minneapolis Star-Tribune reported on January 23, 1924 that "heavy rains last night and a continued thaw today converted the Olympic skating rink into miniature lake, melted the snow at several turns in the bob-sleigh chute and caused mud to crop up at spots in the ski jumps."
There was Olympic rodeo! Sort of. Almost.
And baseball has been contentious: it was an exhibition sport well into the 1980s and was later removed from the list of events, though it's coming back for 2020.
Additional Reading:
The Brooklyn Daily Eagle, Thursday, February 7, 1924
The Real Story of the Ancient Olympic Games, Penn Museum
Adam Falk & Liliana Llamas, "A Brief History of the Winter Olympics: Faster, Higher & More Extreme," Wall Street Journal, February 7, 2018