Have a drink with: The Greely Expedition
Survivor: Climate Research Edition
Ask them about: Eating your shoes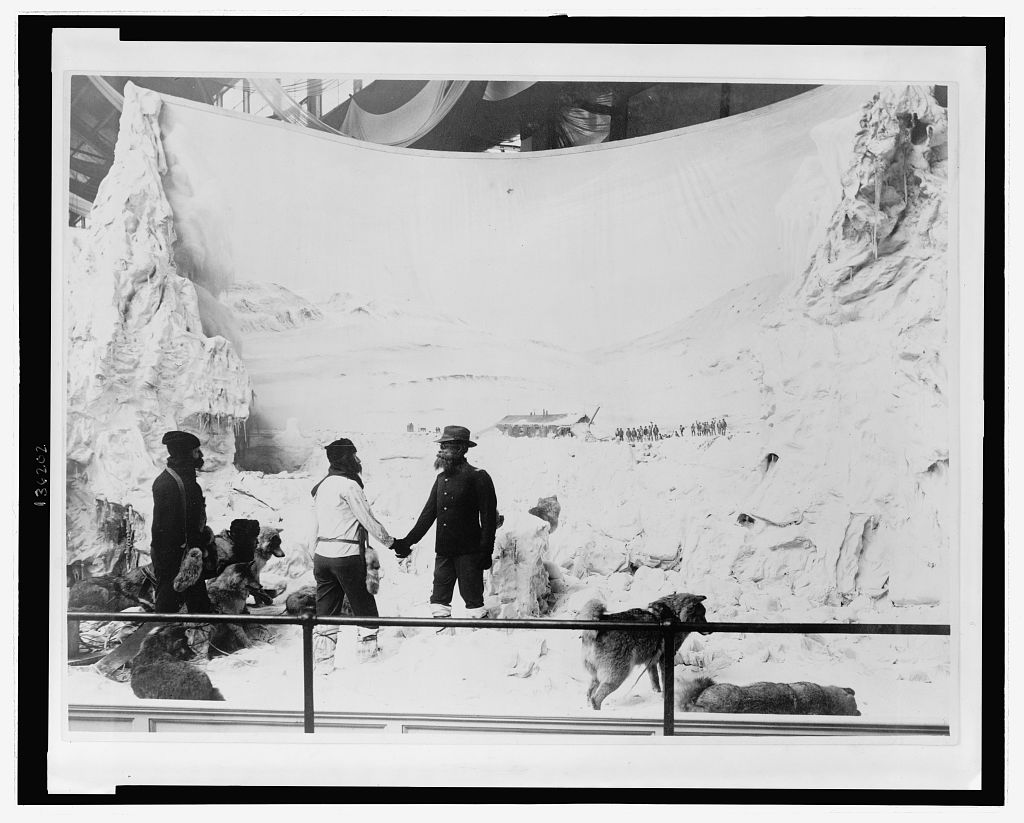 Hey folks! If you think you've got it bad having to stay home for Thanksgiving, well, at least you're not marooned in the Arctic having to eat your shoes for dinner. My piece on the ill-fated Greely Arctic expedition – and how the Barnum Museum ended up with one of its odd, furry relics – is up at Atlas Obscura today. Click on over to read on.
Fun Facts:
The International Polar Year was dreamed up by Karl Weyprecht, an Austro-Hungarian naval officer with Arctic experience. He wanted to encourage cooperation among nations (as opposed to simple flag-planting) to gather synchronized meteorological, magnetic and other data in order to create a new, better, more overreaching understanding of climate and Earth science. Germany, France, Russia, the United States, Sweden, Austria, Norway, Finland, Britain, Holland, and Denmark ended up participating.
Henry Howgate, an Arctic explorer hungry for legacy, urged Congress to fund Arctic exploration, insisting that the routes were clear and safe, and that the benefits in both information and esteem were well worth any risk. Keep in mind that there is ample historical reason to be immensely skeptical of Howgate: a matter of weeks after Greely left to head north, Howgate was arrested on charges of embezzling hundreds of thousands of dollars from the United States government. He was indicted in 1882 and escaped from jail via a scheme that involved his claiming a need for privacy to change his underwear, and sneaking out the back while his daughter distracted U.S marshals for an hour by singing.
The fourteen expeditions also proved that it was possible to achieve large-scale, cooperative international scientific research. On the 50th anniversary of the Polar year, a second was held in 1932-33. Two others followed, in 1957-58 and 2007-2009.
And yes, there was a World's Fair diorama dedicated to the rescue mission (see image at the top of page!).
Additional Reading:
First International Polar Year data set, NOAA
CJ Taylor, "First International Polar Year, 1882-83," Arctic , Dec., 1981, Vol. 34, No. 4 (Dec., 1981)
Winfield Scott Schley, The Rescue of Greely (1885)
Documentary photographs of the U.S. expedition to Lady Franklin Bay, Grinnell Land, 1881-1884, Library of Congress