Have a drink with: The Duke of Wellington Statue
"A gigantic triumph of bad taste over public opinion."
Ask it about: Free beer.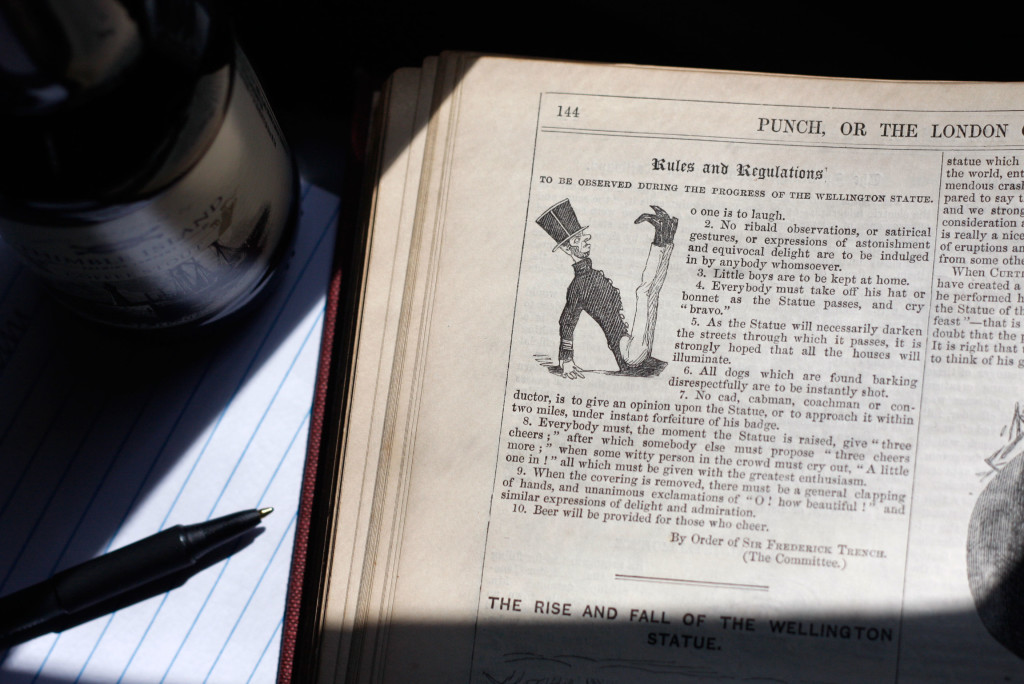 In the 1830's, the Napoleonic Wars were still fresh in memory and Britain was eager to redecorate. Since few things say classicism, patriotism and self-praise quite like a good monument, the idea arose to honor Arthur Wellesley (better known as the Duke of Wellington) with a grand commemorative statue.
Depicting the "Iron Duke" on his trusty horse Copenhagen as the pair might have appeared during the Battle of Waterloo, the bronze statue was commissioned of sculptor Matthew Cotes Wyatt to sit atop a sculptured arch in Hyde Park Corner. Wyatt planned a statue thirty feet high and weighing forty tons, making it the largest equestrian statue in Britain at the time.
He did not plan on all of Britain thinking he was the giant horse's ass in the whole affair.