Have a drink with: The All Writs Act
Ain't no party like a statutory party, because a statutory party
is subject to judicial review.
Don't give it: your iPhone passcode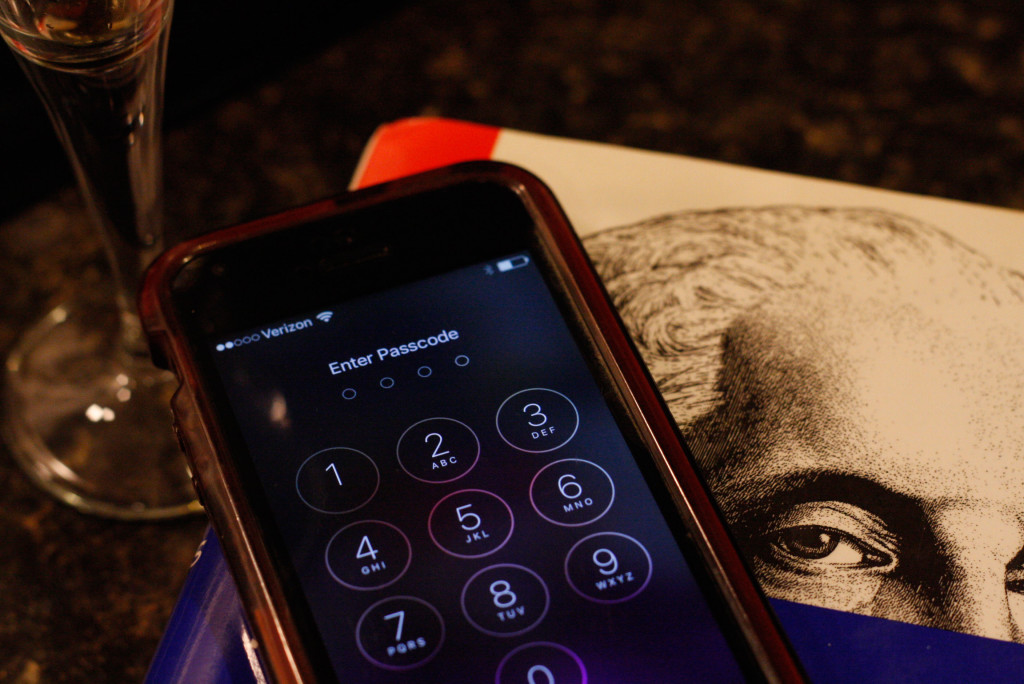 Beginning with the iOS8 version of its operating system, Apple has used encryption that makes it impossible for anyone but the user to access the passcode-protected information on their iPhone.  Yesterday, a California district court issued an order asking Apple to create a bypass by which the FBI could access information on a recovered iPhone linked to the December shootings in San Bernardino, citing the All Writs Act – a piece of legislation derived from the Judiciary Act of 1789 – as legal basis.
In an open letter Apple has opposed the order, citing the integrity of its customer relationships and the sanctity of customer information.
This is fascinating, and on the bleeding edge of technology, privacy, law and communication as they intersect in the 21st century. But in the meantime, wait: did that say 1789? Are we really going after an iPhone with a muzzle-loader?