Have a drink with: Spirit Photographers
Ray? When someone asks you if you're a god, you say yes.
Ask them about: Selfies with your dead relatives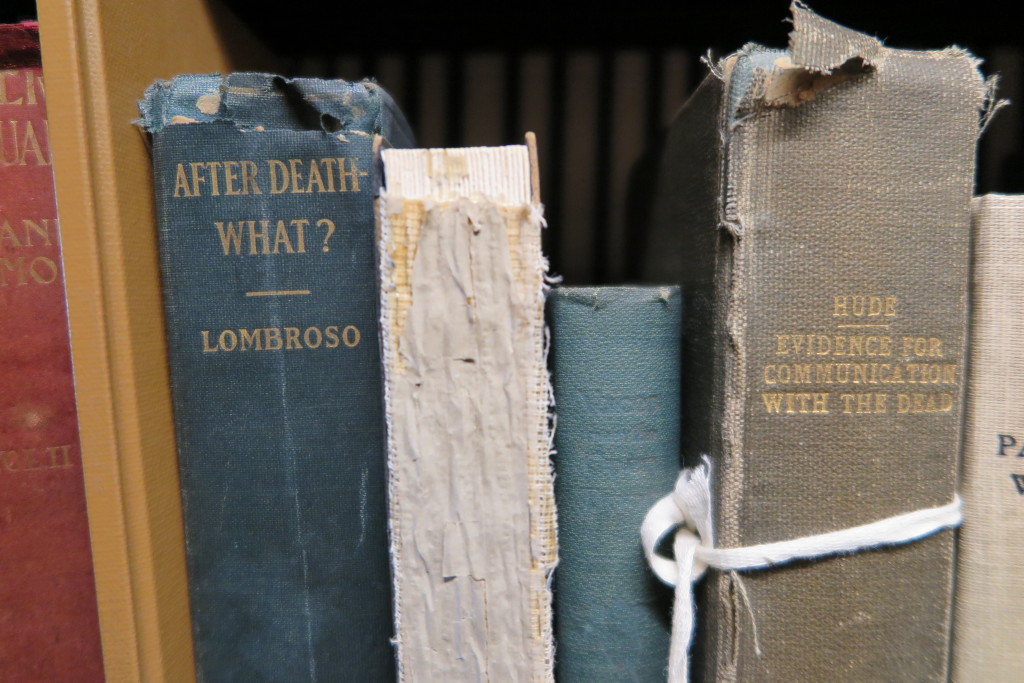 In 1848, two sisters from Hydesville, New York spread word that they heard mysterious rapping noises on the walls and furniture of their home, and could speak with spirits through tapped code. An enthralled public declared the girls spirit mediums, and over the years household seances, lectures, even Spiritualist "churches" formed a movement – one that survived and grew even after one of the Fox sisters admitted that their spiritual "conversations" were total fluff, the noises no more than dropped apples and cracking their toes under the table.
Just in time for Halloween I've been reading David Jaher's new book The Witch of Lime Street, a detailed romp through the spiritualist revival of the 1920's, starring Arthur Conan Doyle, Harry Houdini and a real-life parade of mediums, journalists and hucksters. Jaher talks about the movement's surge in the post-WWI years, due in no small part to the inescapable impact of war and influenza on the populations of the Western world. With so many suddenly dead from violence or virus, the grieving were understandably receptive to the idea that they might contact their friends and family in the hereafter. Would the spirits speak to you? Could they?
That's all well and good, but Jaher ignores a more pressing question: would they hold still for a selfie?