Have a drink with: Queen Isabella of Spain
Queen, ass-kicker, Rules girl, working mom
Ask her about: kicking everyone out of Spain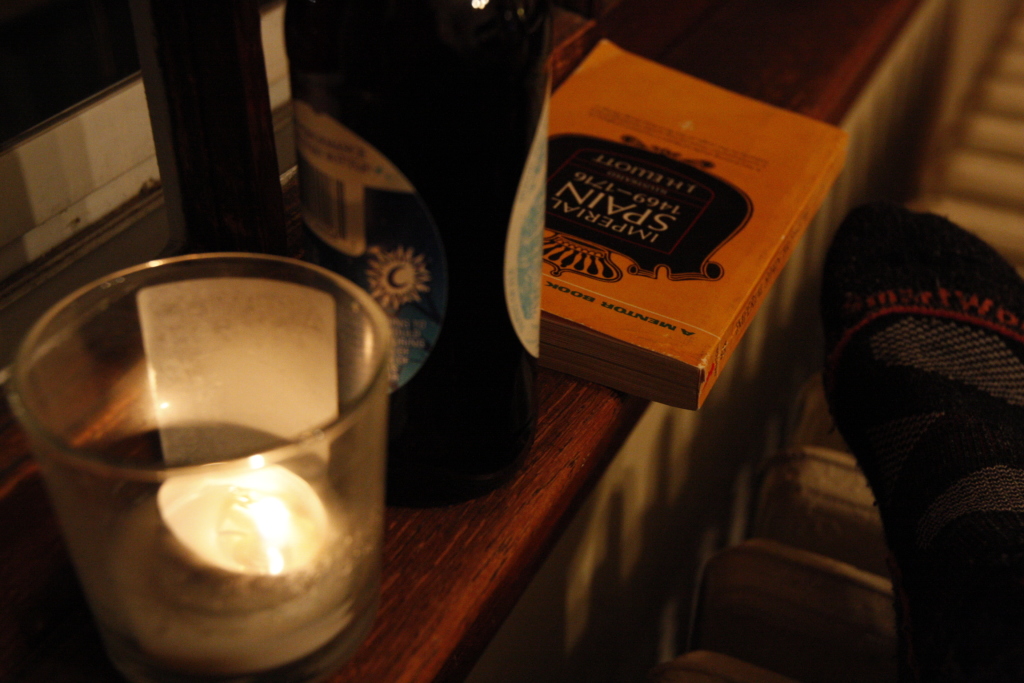 A few year-end lists recommended Kristin Downey's biography of Queen Isabella, so lately I've been knee-deep in early modern Spain and a lot of questions about the famous lady.
What is image-making and what is truth?  Was Isabella the complete idealized ruler?  Was she calculating, maniacal?  Was she or Ferdinand more responsible for ills like the Inquisition or the expulsion of the Jews from Spain? What aspects did her piety carry?
All of this brings me back to one of history's most prevalent and maddening problems: unless you were there (and in most cases you weren't), you can't know exactly how things went. And even if you were, your reaction is yours alone – and trying to get into the head of any person other than yourself is foggy work. It's the police lineup problem, or like being in a family where everyone has a slightly different story of how that fight at Christmas dinner went down, and everyone except that one cousin thinks Uncle Steve's a jerk.
Said more nobly by John Gaddis: "but the past, in another sense, is something we can never have. For by the time we've become aware of what had happened it's already inaccessible to us: we cannot relive, retrieve, or rerun it as we might some laboratory experiment or computer simulation. We can only represent it…We can perceive shapes through the fog and mist, we can speculate as to their significance, and sometimes we can even agree among ourselves as to what these are."
Put another way, how do we solve a problem like Isabella?