Have a drink with: Walt Whitman
Contains multitudes; also coffee cake
Ask him about: Baking with pork fat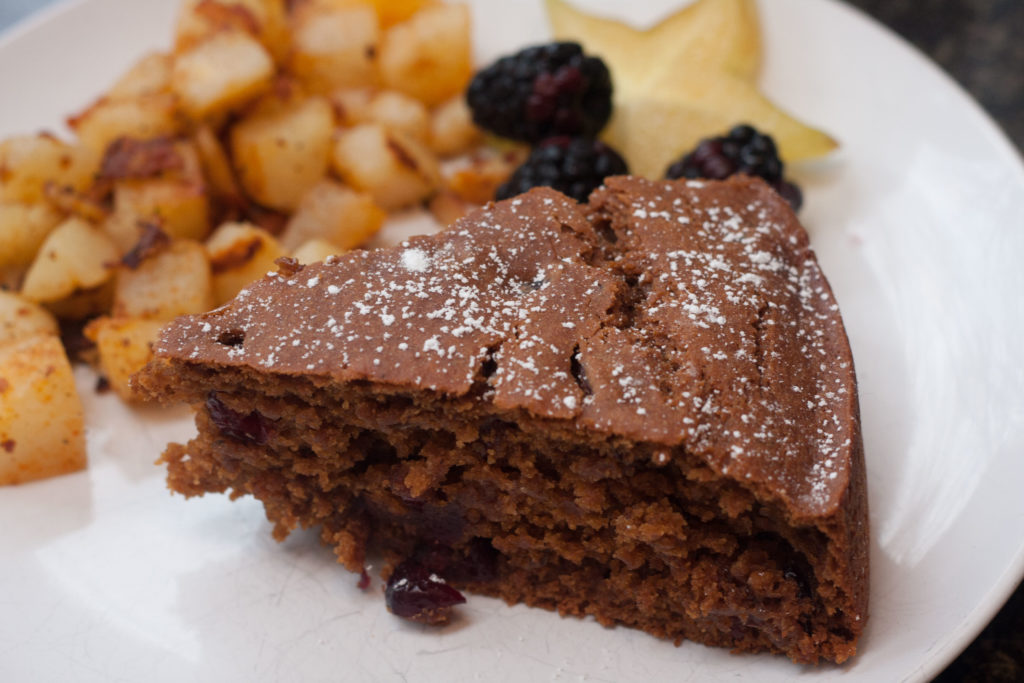 Walt Whitman is today remembered for a lot of things. He is the expansive, energetic chronicler of vibrant American life and spirit. He liked nude sunbathing. He grew one of history's great beards. There was nothing he could not solve with a nice walk outside, musing: "Few know what virtue there is in the open air."
He isn't, though, remembered for his baking. And that's a shame. The man made a mean coffee cake.
Whitman cared about food. In his early years, when he was a 21-year-old elementary school teacher and not at all happy about being exiled to Woodbury, New York, he spent considerable time griping to friends about what they considered food in the hinterlands. He said, with evident disdain, that "they live on salt pork and cucumbers; and for a delicacy they sometimes treat company to rye-cake and buttermilk." With horror he recounted a picnic dinner made up of "a broken-bowl half full of cold potatoes; three or four bones thinly garnished with dirty, greasy ham; a huge pie, made out of green apples, molasses, and buckwheat crust; six radishes, and a tin pan of boiled beans!! – And all this had to be washed down with a drink they called 'switchell,' a villainous compound, as near as I could discover, of water, vinegar, and brown sugar."
What was more to his liking? In his letters, Whitman chronicles his meals with the joy and compulsion of a food blogger, and delights in simple hearty fare: in one letter he happily relates, "I have just had my dinner – roast beef, lima beans, graham-bread & sweet butter, with a cup of tea, & some stewed cranberries – eat quite a good dinner, & enjoyed it all."
He praises mutton broth and raw oysters, hot soup, cold sliced roast beef and apple pie. On another occasion, it's fish: "We had a great fat sweet baked shad, just right – what is better once in a while for dinner than good fresh fish, & potatoes?"
Recovering from a stroke in 1877, he wrote that "I was foolish enough to take a good strong drink, & eat a couple of slices of rich cake late at night — & I shan't do any thing of the kind again. But I am pretty well, dear son, & feel more able and sassy every day – & we will have some good times yet."
The wonderful blog Paper and Salt took the trouble to recreate the sort of "rich cake" Whitman may have been housing late at night: a coffee cake, so named not because you eat it with coffee but because the cake has coffee in it.  We can guess that the poet may have been a carb hound, since his two surviving recipes – coffee cake and doughnuts – suggest he took a particular joy in Brooklyn brunch.
You can make Paper and Salt's wonderful version, updated for the modern kitchen (it gives you a warm, heavy spice cake redolent of gingerbread), or go with Whitman's original as written, which calls for not only boiling coffee but a sizable lump of pork fat and a ludicrous amount of sugar:

Fun Facts:
Paper and Salt is a wonderful, intimate and humane approach to history through food; and it's not the only attempt to use food as an entry to new perspective. Dinah Fried's book Fictitious Dishes re-creates the meals of fictional landscapes, including Gatsby's garish feast and a warm, spare and hearty Melville chowder. (Also: Cafe Adulis' shrimp barka really was that good.)
Whitman once wrote a temperance novel, a short fiction called Franklin Evans. He later tried to distance himself from the work, claiming he'd tossed it off for money and probably while drinking port or gin; but the reality is that Whitman was never really a heavy drinker and was probably more on the temperance side of the spectrum than not, to the point of flat bubbly: "In the poet's old age Thomas Harned used frequently to send him a bottle of champagne; but in telling me of it, he stressed the point that a bottle would last Whitman a very long while."
Was Whitman ahead of his time on health and wellness? Writing under the pseudonym "Mose Velsor" in the New York Atlas in 1859, he pushed some very hip lifestyle habits: a paleo diet ("Let the main part of the diet be meat, to the exclusion of all else"), comfortable sneakers for everyday wear ("In favorable weather, the shoe now specially worn by the base-ball players would be a very good improvement to be introduced for general use"), and considering a standing desk ("Walking is nature's great physical energy").
Additional Reading:
Paper and Salt: Walt Whitman's Cranberry Coffee Cake
Gary Scharnhorst, Literary Eats: Emily Dickinson's Gingerbread, Ernest Hemingway's Picadillo, Eudora Welty's Onion Pie and 400+ Other Recipes from American Authors Past and Present (2014)
Walt Whitman, Selected Letters of Walt Whitman (1990 ed.)