Have a drink of: ANYTHING BUT BLEACH.
Disinfectants are not medicine.
Ask about: No. Don't. Just DON'T.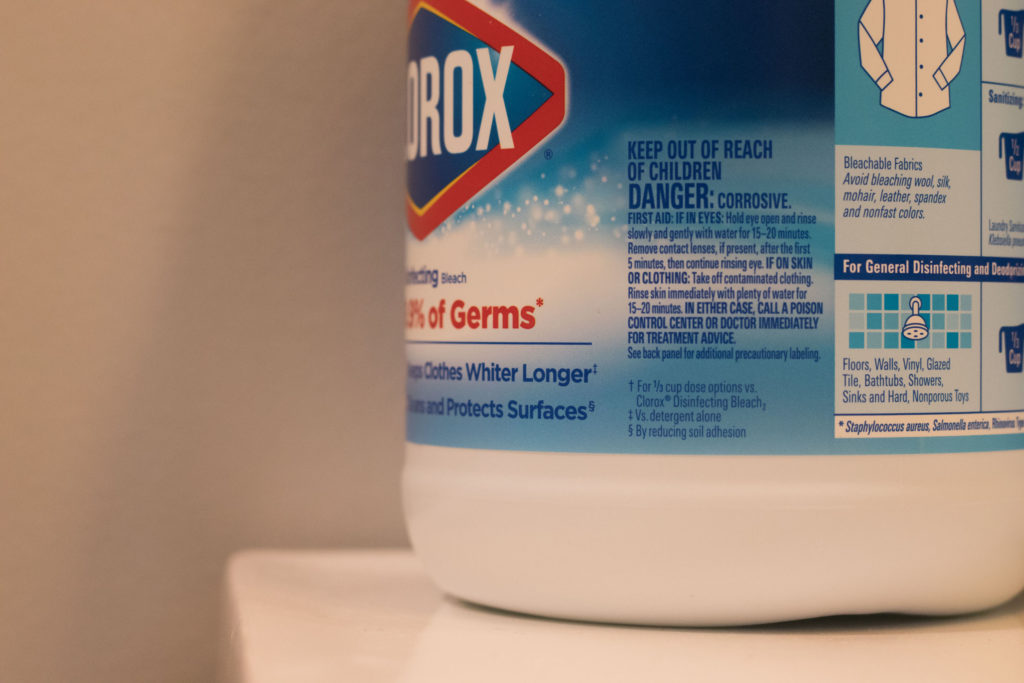 I can't believe I have to say this, much less marshal the historical evidence to prove it, but, please: don't drink bleach. Don't inhale bleach. Don't inject bleach. DON'T USE BLEACH TO DO ANYTHING BUT CLEAN UP AROUND THE HOUSE.
For more on the dark history of what has happened every time people have tried to do this in the past (and, oh yes, they most certainly have) – click through to my essay at Medium.