Have a drink with: Astronaut Snoopy
Houston? How about Petaluma?
Ask him about: Getting NASA to the moon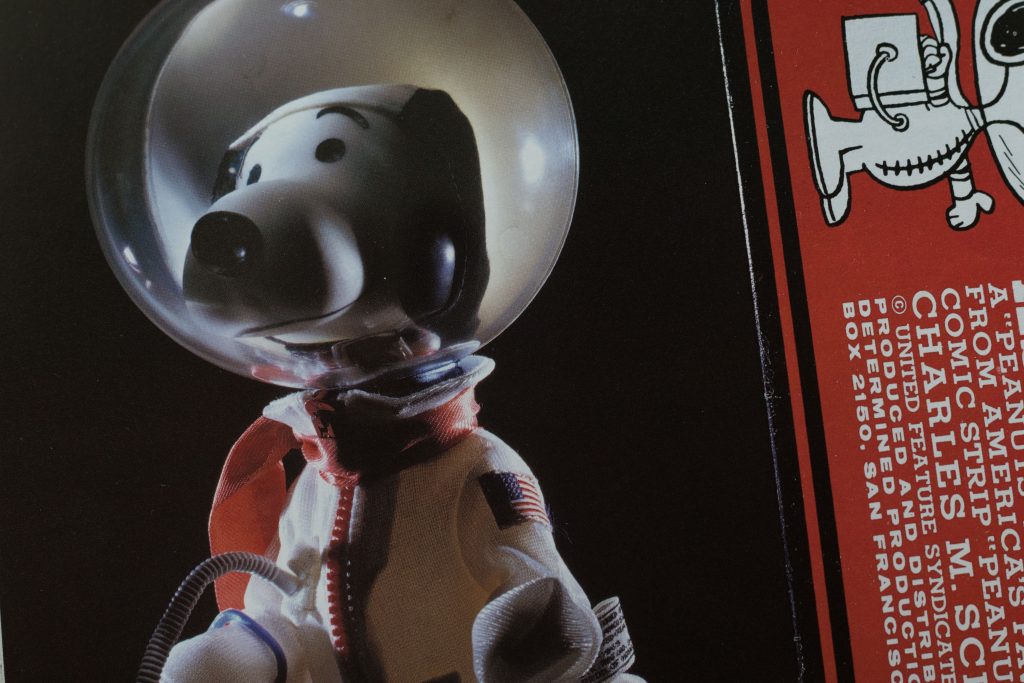 Tomorrow will mark fifty years since the splashdown of the Apollo 11 lunar mission (it's easy to focus on the July 20th landing and next-day lunar walk, forgetting that the astronauts had to go through the equally perilous process of getting home a few days later before everyone could really and truly celebrate). This is an ideal time to revisit a post from a few years ago, talking about NASA and how the space agency used its partnerships with Charles Schulz' comic Peanuts as a way to buoy up the space program during its darkest times. After the disastrous January 1967 Apollo 1 fire, which killed three astronauts during a "plugs-out" test of the space vehicle, NASA was in need of a mascot to lift spirits, continue momentum towards the goal of landing a man on the moon, and emphasize safety in the process.
Snoopy was just the beagle for the job.
Much has been written about Charles Schulz's contributions to NASA, and their very real value in creating much-needed enthusiasm and attention to improvement in the time it took to get back to manned flight after the Apollo 1 fire. Astronauts carried plush Peanuts toys; the black-and-white caps worn underneath EVA helmets were nicknamed "Snoopy caps" after the dog's droopy ears; and staff taped toys to the consoles inside Mission Control.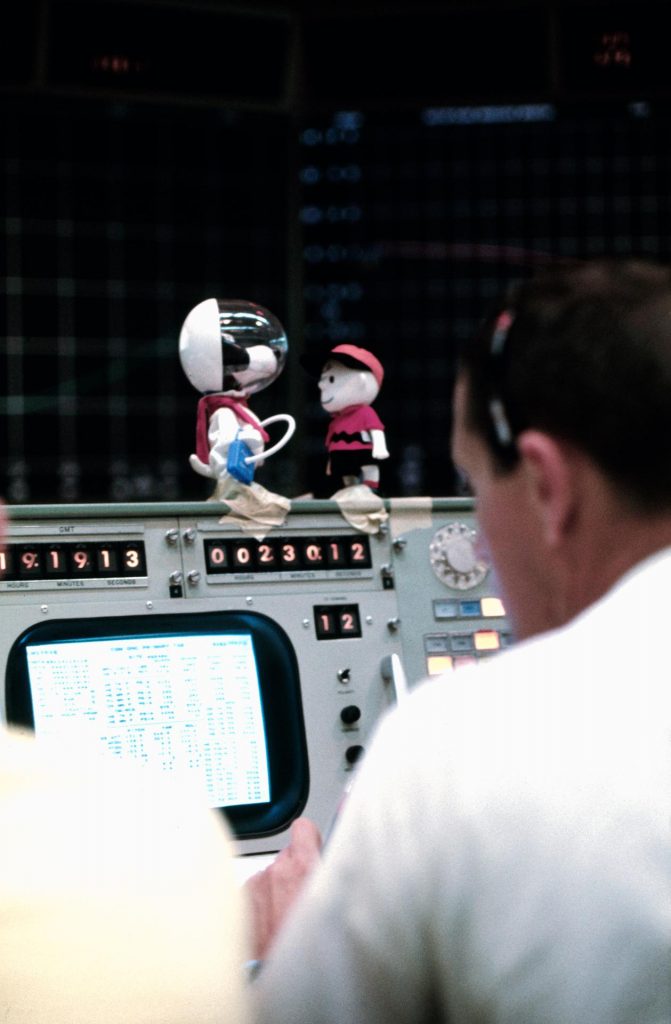 When NASA's Apollo program regained its footing and Apollo 10 ran its May 1969 mission – essentially a dress rehearsal for the July moon landing – it sent transmissions back to Earth code-naming the command module "Charlie Brown," and the lunar lander "Snoopy."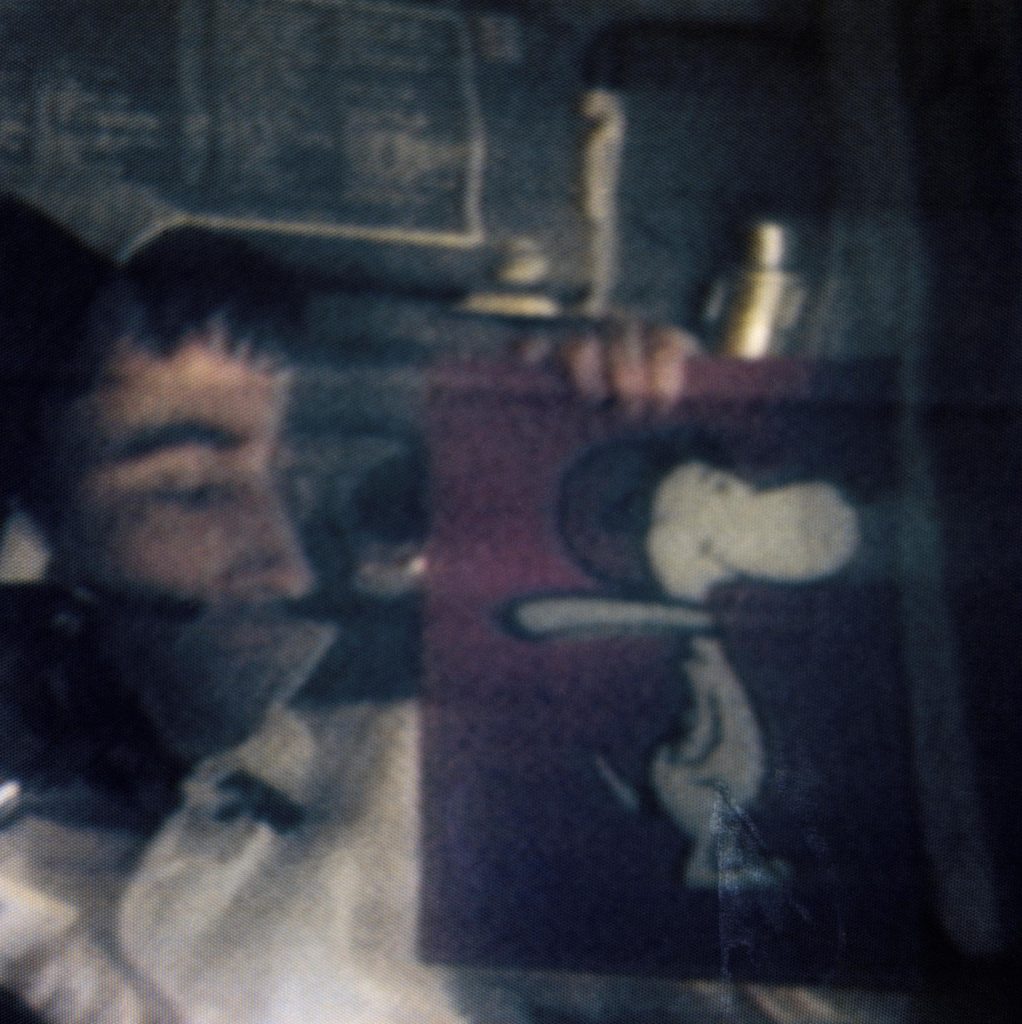 Schulz drew comic strips in 1969 that showed Snoopy trading in his World War I togs for a space helmet, and gleefully flying his doghouse to the moon.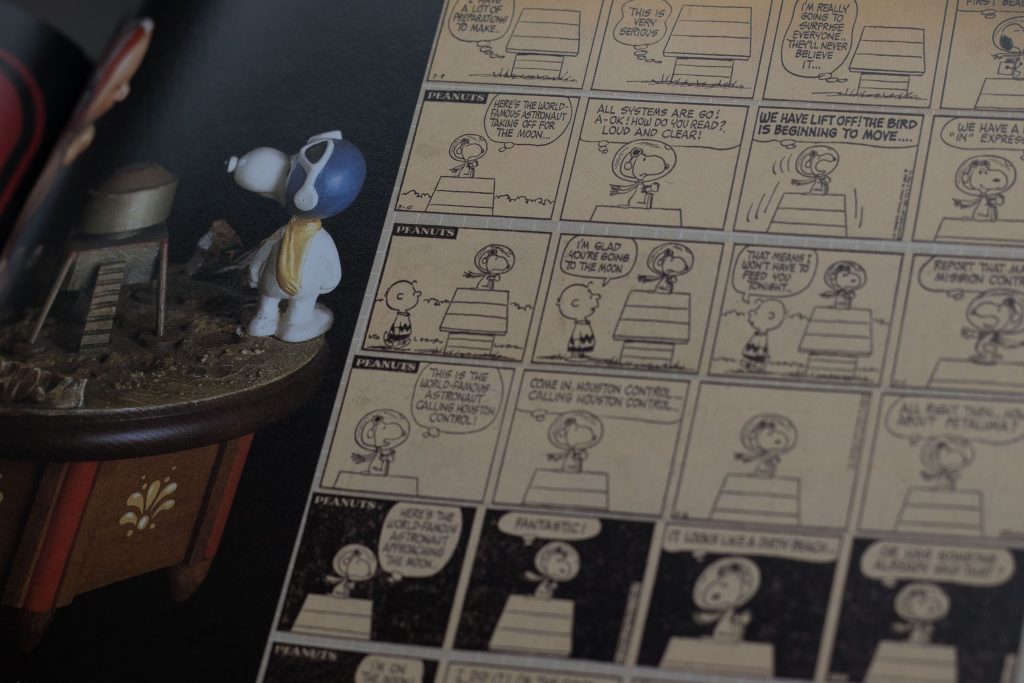 So as you commemorate the anniversary of the moon landing – and its successful conclusion – don't forget that the whole endeavor was one giant leap for a beagle, too.
Fun Facts:
Snoopy in Space, a STEM education-focused series continuing the NASA-Peanuts alliance, is set to debut this fall on Apple TV's streaming service.
The Snoopy lander is still lost out there. Or is it?
NASA's staff award, given by astronauts to employees and contractors "for outstanding achievements related to human flight safety or mission success," is still known as the "Silver Snoopy" award. It comes with a cool pin designed by Charles Schulz himself.
Additional Reading:
"Peanuts in Space," Drinks With Dead People, August 2015
Andrea Romano, "How a cartoon beagle rejuvenated NASA's safety program," Mashable, August 10, 2015
Charles Schulz Museum, "To The Moon: Snoopy Soars With NASA"
NASA, "50 Years Ago: Charlie Brown and Snoopy in Lunar Orbit," May 21, 2019