Have a drink with: Astronaut Snoopy
Houston? How about Petaluma?
Ask him about: Getting NASA to the moon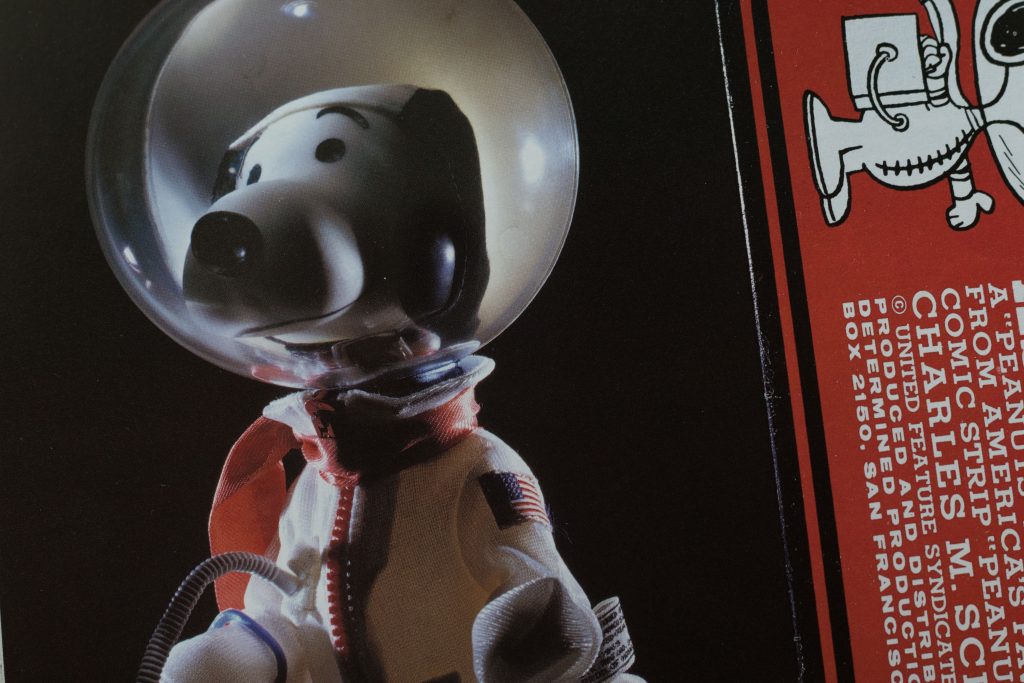 Tomorrow will mark fifty years since the splashdown of the Apollo 11 lunar mission (it's easy to focus on the July 20th landing and next-day lunar walk, forgetting that the astronauts had to go through the equally perilous process of getting home a few days later before everyone could really and truly celebrate). This is an ideal time to revisit a post from a few years ago, talking about NASA and how the space agency used its partnerships with Charles Schulz' comic Peanuts as a way to buoy up the space program during its darkest times. After the disastrous January 1967 Apollo 1 fire, which killed three astronauts during a "plugs-out" test of the space vehicle, NASA was in need of a mascot to lift spirits, continue momentum towards the goal of landing a man on the moon, and emphasize safety in the process.
Snoopy was just the beagle for the job.