Have a drink with: The Store Detective
Enemy of deviant feminist candy thieves!
Ask her about: hiding a football field's worth of fabric in your skirt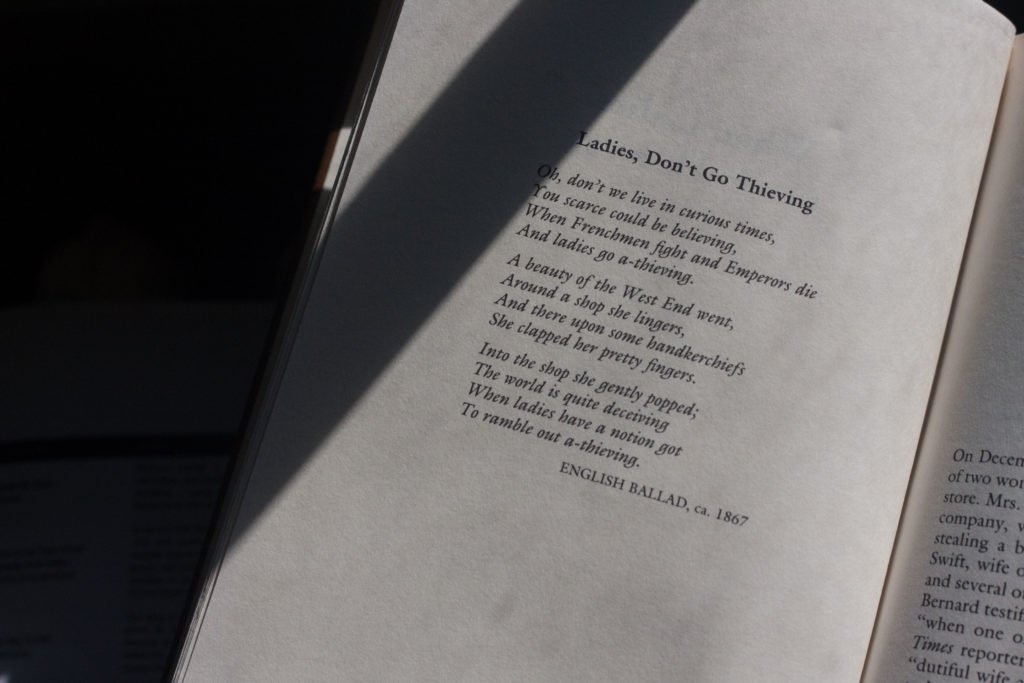 The modern department store came into its own in the 19th century, as retailers jumped feet-first into the growing Barnumesque sense of spectacle suddenly required to get a consumer's attention (and their disposable income) in a mass-media society. In an effort to court customers, and to change what it even meant to "need" something, 19th century department stores went all-out in terms of decor and attraction: one Chicago store contained a "reproduction of a gold mine in active operation," and a New York store had live lizards on hand to add some extra flair to a display, meaning that eventually "the police had to interfere to disperse the crowds." Other stores offered enticements – free ice cream, a complimentary tea salon, cooking classes.
Much as people joke today about the porn industry being the inevitable first-to-market as far as any technology is concerned, department stores were that innovator in the 19th century. If you wanted to see huge plate glass windows, elevators and escalators, or grand displays of electric lighting, department stores were the place to go – and they were remarkable in that they were specific retail spaces in ways none had been before. Window shopping, for the first time, became a thing.
Stealing also became a thing.