Have a drink with: Fanny Hill
Grin grin, wink wink, say no more?
Ask her about: Sex and the (eighteenth-century) city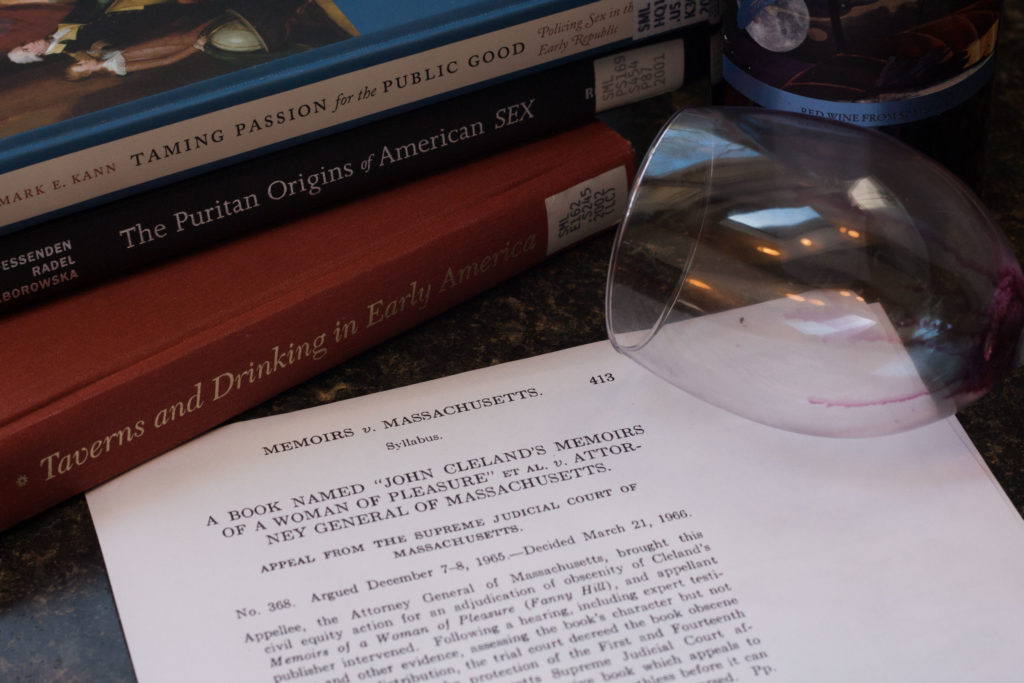 My friend Dan Klau, who writes a wonderful appellate law blog at Appealingly Brief, and who also just launched a government-accountability site at CT Good Governance – because transparency is very cool – recently posted this link about Ted Cruz's advocacy as solicitor general in support of a Texas state law outlawing the sale or promotion of sex toys.
In 2007, Cruz and his team prepared a 76-page brief to the 5th Circuit, arguing to uphold the Texas statute and claiming in part that "'any alleged right associated with obscene devices' is not 'deeply rooted in the Nation's history and traditions.'"
I've got news for Ted: few things are a more consistent and popular part of the Nation's history and traditions than alleging rights in the obscene.
Don't believe me? Just ask the U.S. Supreme Court about Fanny Hill.