Have a drink with: The Electoral College
Neither elected, nor a college. Discuss.
Ask them about: Any December plans?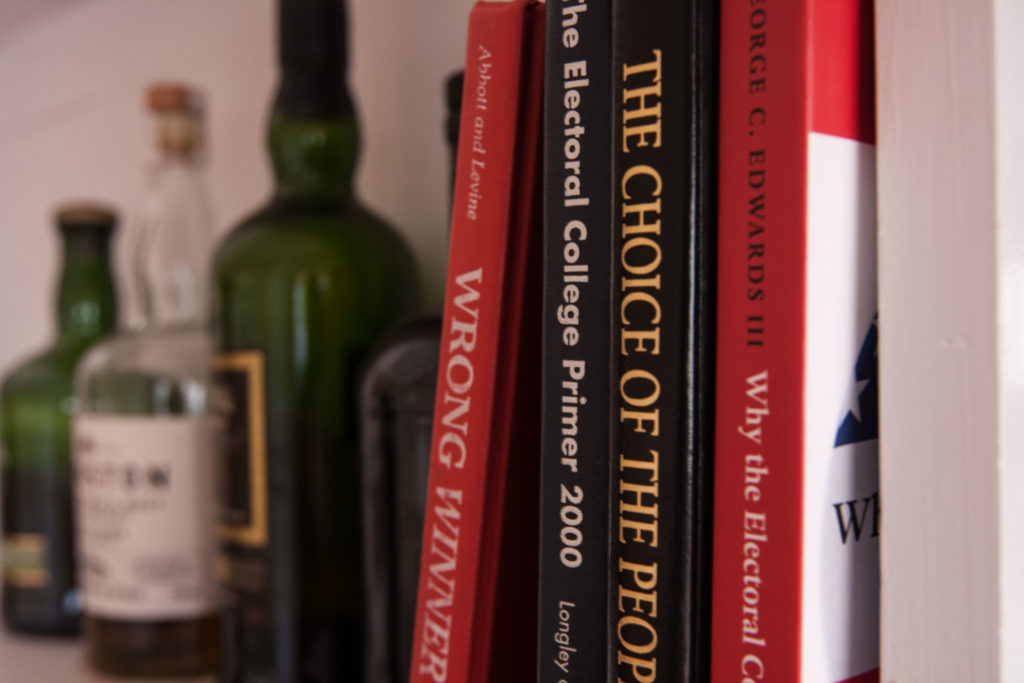 Most people hadn't though much of the Electoral College before the contested Bush-Gore election in 2000, and many assumed that up to that point in American history it had mostly been a smooth, rubber-stamp affair. In truth, before 2000, seventeen elections ended in Presidents elected without a majority of the popular vote, and some scholars have figured out that minor vote shifts – a matter of 75,000 votes or fewer – could have changed the result in half of the elections for which data is available. (see detail here and here)*
So what did the founders mean when they set up this odd institution to elect the President? The Electoral College emerged from the Constitutional Convention of 1787, during which the founders were justifiably pissed off at having to spend their entire summer indoors in Philadelphia.
After long weeks of gridlock and argument over the structure of the Congress for our not-yet-unwrapped nation, there was no break in the fighting between small states and large. The Virginia Plan based the structure of Congress on state population, while the New Jersey Plan insisted each state have equal representation in the legislature. The Connecticut Plan won the day with the suggestion that one house be based on population and the other on equal allocation across states.
Then someone broke the news that they had to figure out how to elect the President, and it was late August by this point. Everyone could agree on one thing: we don't want to repeat THAT whole mess again, plus we are running out of states after which to name proposals. Can we make the president thing easier? Yes.