Have a drink with: Harry Hill
"Take a little wine for thy stomach's sake."
Ask him about: How's your head?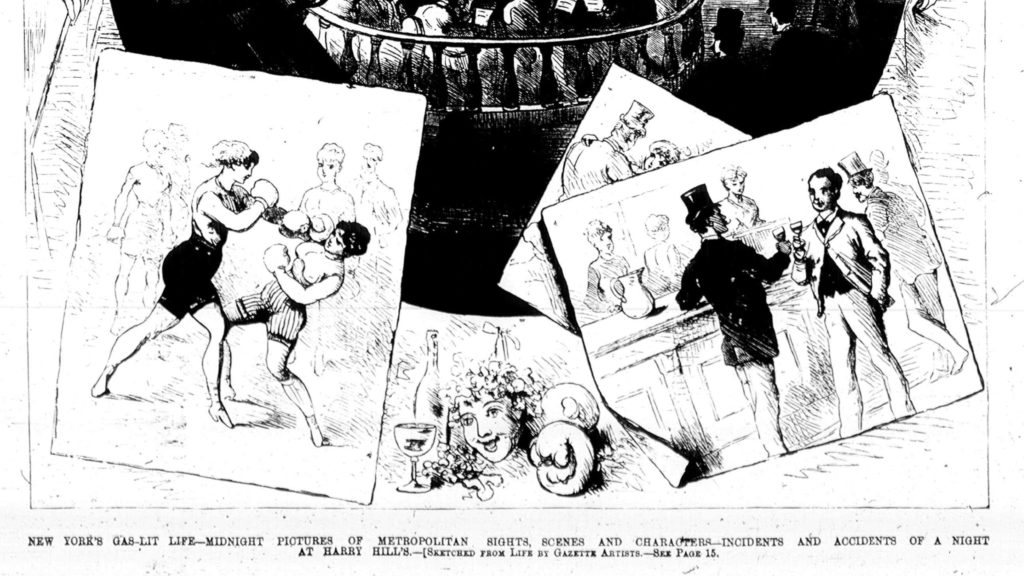 Harry Hill was a British-born horse-racing enthusiast and barman who ran a multi-purpose bar, concert hall, fight venue and gambling house at Houston and Crosby Streets in 19th century lower Manhattan, a scant mile and change uptown from Barnum's American Museum. Hill was a colorful character whose combination of brawn, acuity and street-smarts gained him broad respect and local notoriety: he entertained a rough crowd but strictly enforced house rules about behavior and relative quietude (no swearing or unsanctioned brawling allowed, and while you're at it, order a glass of wine for your digestion).
His New York Times obituary, printed August 28, 1896, described Hill as "a queer combination of the lawless, reckless, rough, and the honest man." This was an understatement: Hill was the type of guy who once had been stabbed with a penknife by a disgruntled female patron, and seemed not to consider this out of the ordinary.